Many businesses have invested heavily in data and analytics solutions, only to find they don't deliver because of data management issues. Go back to basics and discover why building a good data management foundation is so important.
The data management problem undermining the data value opportunity
Data is becoming ever increasingly important for both strategy and operations. At the same time, there's been a corresponding growth in the volume and complexity of data, driven to a large extent by digital transformation. Many businesses are struggling to cope.
In response, organisations are investing heavily in data value capabilities, such as data lakes, analytics and digital commerce, to enable competitive advantage.
But often only after making these significant investments, many organisations discover they're not achieving the benefits promised. If this sounds familiar, you may be lacking one of the key foundations for success: data management capability.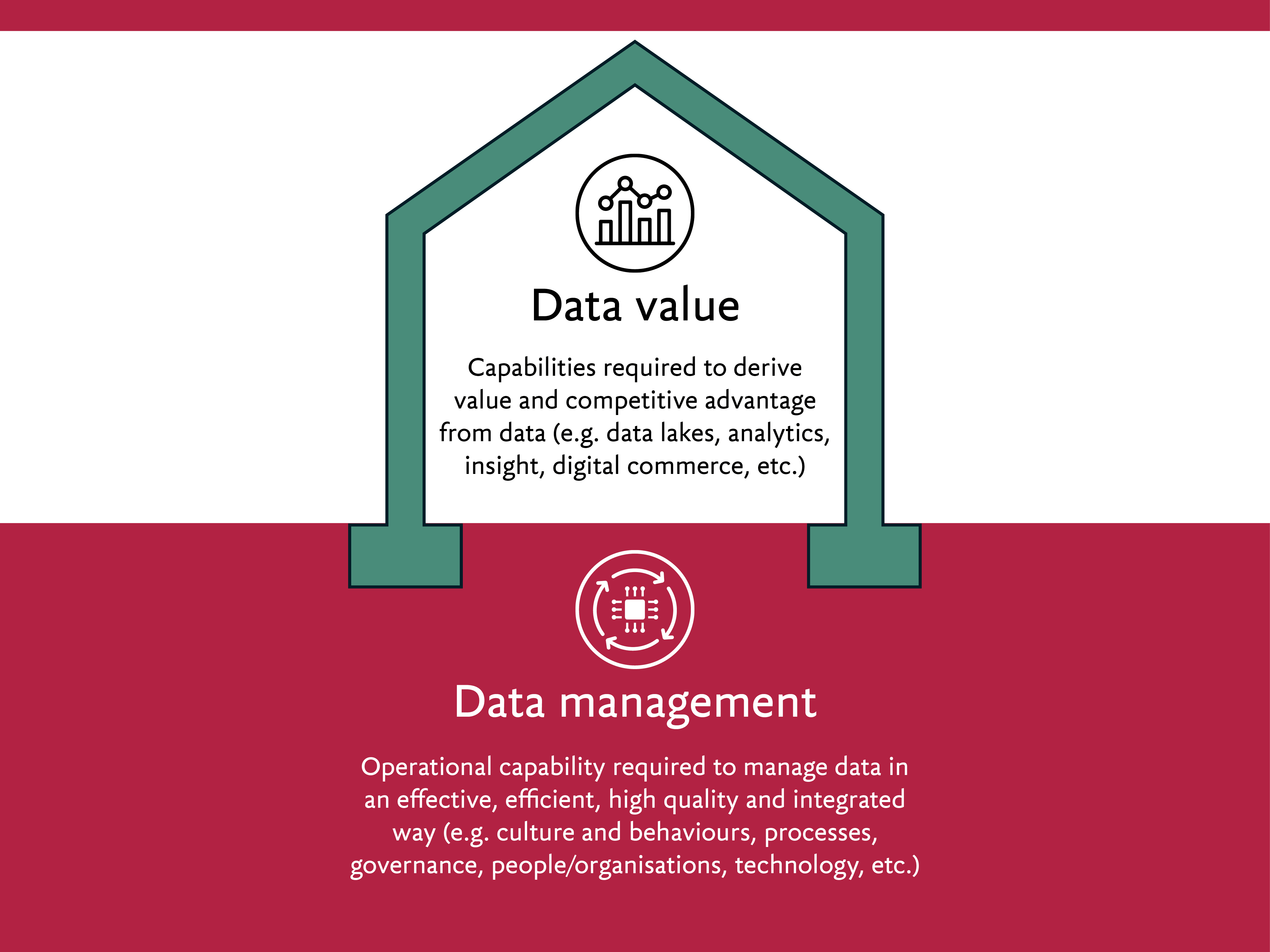 Without this critical foundation, organisations won't be able to manage information across the business effectively and efficiently or ensure data integration or quality. This prevents organisations from delivering data with the timeliness, quality, integrity and granularity needed to maximise their data value capabilities.
Poor data management capability is an organisation-wide problem
Poor data management capability can also create major operational issues. Businesses may struggle to cope with any growth in data volume, complexity or criticality, as well as in the channels through which data must be consistently communicated, distributed and used.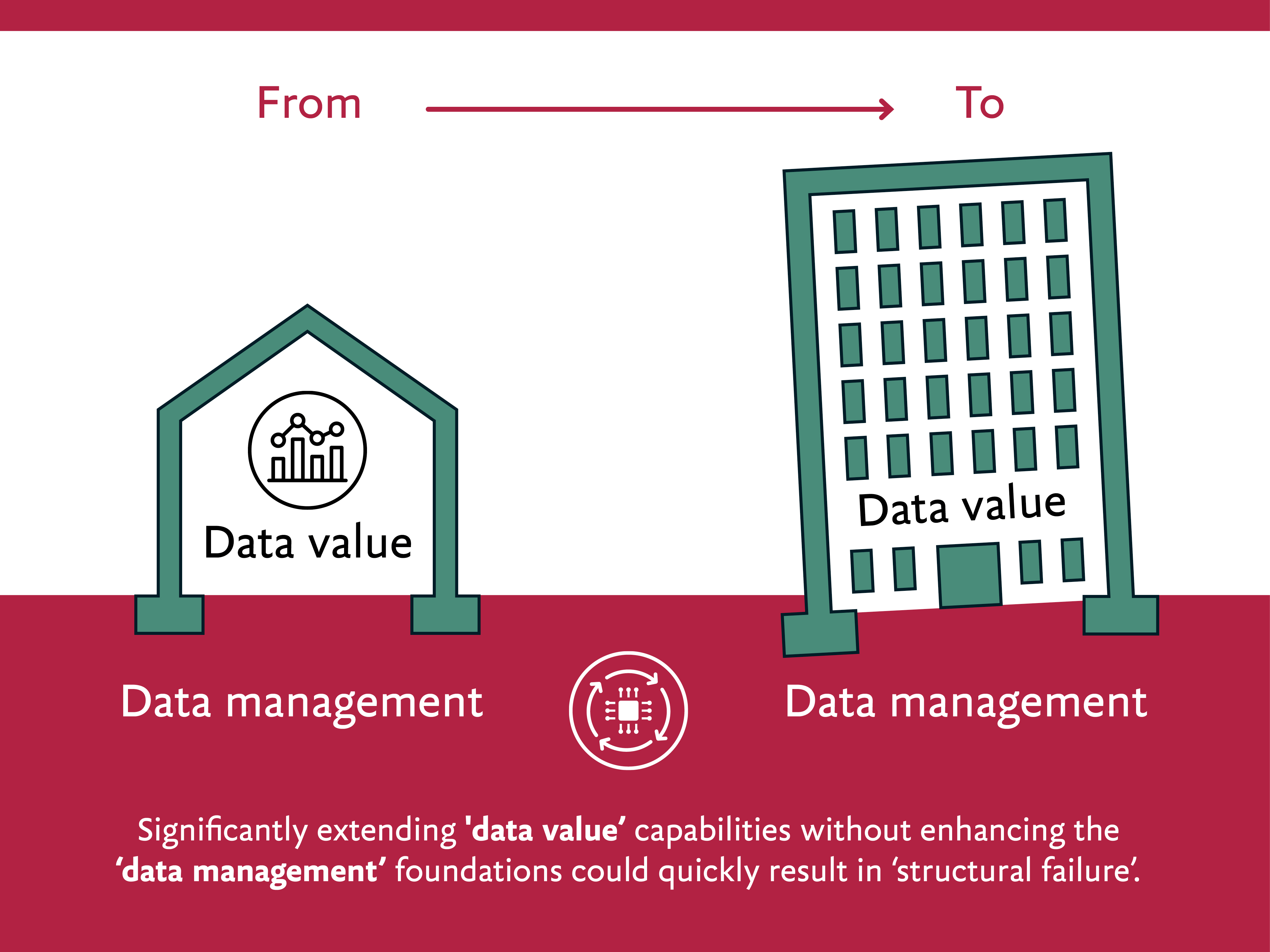 Once the preserve of only operations engineers and data management specialists, this challenge has driven board-level conversations in many of our clients' organisations. Despite operating in very different sectors, they are all equally excited about the strategic opportunities that data could unlock for them.
But rightly, they're examining how they will be able to adapt quickly enough to build the data management capability required to compete and win in a data-driven world.
So what is the solution to this problem?
Look beyond technology: a better data management approach
Too often, in the first instance, the data management problem is left with the CIO to solve.
While technology is certainly part of the solution, data is an asset which is created, sourced and used by the business. Therefore, the business must ultimately take accountability for data quality, integrity and security.
How can organisations do this successfully? To ensure data works for your business rather than against it, you typically need change in three other key areas, as well as technology:
Organisation and governance
Processes and control
Culture and behaviours
Find out more about each of these areas and how organisations should address them.