Leaders are defining new hybrid working models and methods whilst providing space (both physical and virtual) for their people to meet, collaborate, create, learn and communicate. By placing their employees' experience at the heart of their transformation, they can develop the right working model for the mutual benefit of the business and their people.
Improving Employee Experience (EX) has been a focus area for large organizations for some time. At first, this centered around enhancing employee benefits to attract and retain talent. We are now seeing rising awareness that these aspects are just the tip of the iceberg, with dedicated EX functions springing up to enable a more holistic approach to improving experiences at work.
As we at The Berkeley Partnership continue our EX client work, we've been enjoying reading around the subject and wanted to share with you our top three EX reads.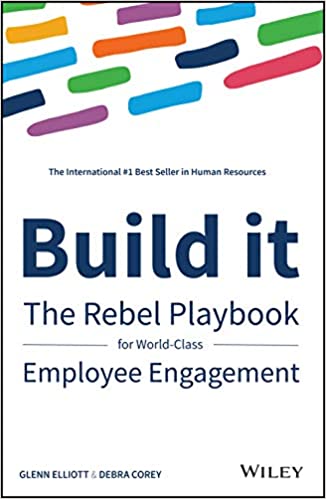 Build It – The Rebel Playbook for World-Class Employee Engagement by Debra Corey and Glenn Elliott reflects on the concept of engagement itself, and why it's beneficial to organizations. It provides a model for engagement that's founded on some solid precepts, and aligns quite neatly with some of the thinking we've done at Berkeley about organizational effectiveness. It also has some strong reflections on the importance of recognition – a message we've heard loud and clear through all our empirical EX work. A great read for those thinking about significant cultural change within an organization, while making the case for the benefits of a more engaged workforce.
For a more empirical approach, The Employee Experience Advantage by Jacob Morgan provides a solid overview of why people-centric businesses succeed and highlights some examples of what best practice can look like. We heard many of the examples of employee frustrations alluded to in this book through our own empirical EX work – like ensuring your office spaces stay true to your own sustainability agenda, embracing "purpose" for your people and organization, and avoiding "trendy trappings", like ping pong tables that add little day-to-day value. The book's case studies are useful and thought-provoking, but the roadmap it starts to set out for achieving these gold standards could be more fulsome.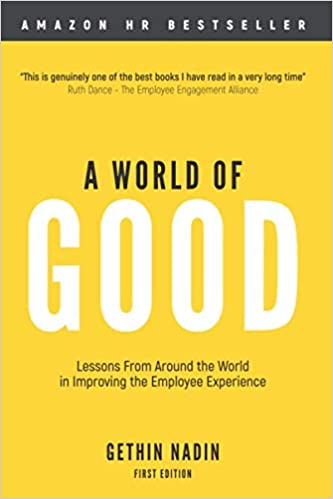 A World of Good by Gethin Nadin has the advantage of presenting a more international perspective than most other employee experience books, helping to drive home the point that there is no one-size-fits all approach to delivering excellence in employee experience. There are genuine cultural differences that play into expectations and needs in the workplace, and this is a neat reminder that employee experience transformation should not be euro-centric or US-focused.
If you'd like to chat about any of the books we've covered here, or have any further EX book recommendations, then get in touch or join the conversation on our LinkedIn page.