We are delighted to announce that Sameera Simjee and Chris Southwell have become Partners at The Berkeley Partnership, effective 1st July 2021.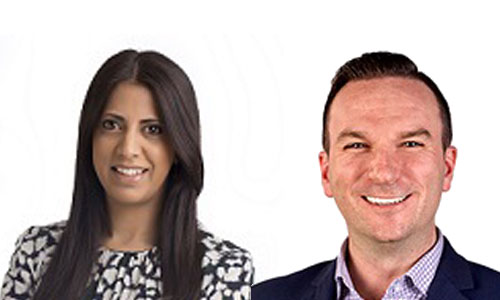 Sameera joined Berkeley ten years ago from Amdocs Consulting and Chris joined us nine years ago from Accenture. Their hard work, determination and integrity have been invaluable to the firm and we couldn't be happier to welcome them into their new positions.
Commenting on Berkeley, Sameera said, "Berkeley is a truly unique organization, from the way we value our people as individuals to how we work with our clients to foster deep and trusted relationships. Having worked across a spectrum of challenging and rewarding engagements, I'm delighted to be joining the partnership and taking the opportunity to continue to evolve our firm."
Chris added, "I am delighted to join the partnership and proud to be part of a consultancy firm that truly puts people at the heart of everything that we do - internally by supporting and growing our people through the variety of challenging and interesting work, whilst focusing on being by our clients' side at the right time. I love working with a group of diverse, talented and engaging individuals and I'm excited about Berkeley's future."
Click on the links to find out more about Sameera and Chris.