The Berkeley Partnership has been shortlisted in two categories of the 2019 HR Excellence Awards: Outstanding Employee Engagement Strategy and Best Learning and Development Strategy.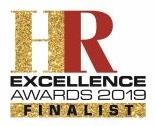 The awards, which are described as 'the most sought after, the most prestigious and the longest running awards in the field of HR', recognise the organizations and individuals pushing the boundaries of people strategy.

The Berkeley Partnership competes for talent with the 'Big Four' consulting firms from which it hires almost exclusively. It offers its consultants no bonuses, no promotion structure, no sector or service specialisms, and no sales targets - a unique approach that allows the firm to provide its consultants with unparalleled career development opportunities, but which also requires it to put both employee engagement and learning and development at the heart of its business model. Berkeley's position on both shortlists is a recognition of the success of this strategy, which enables it to hire and retain some of the best talent in the industry.

The winners will be announced on 2 July 2019.

Click here to view the full shortlist.