Source: consultancy.uk
Sameera Simjee and Christopher Southwell have joined the partner group of The Berkeley Partnership. The pair have spent a combined 20 years with the firm.
Founded in 1990, The Berkeley Partnership is an independent management consultancy. With hubs in London and New York, the company works with many household names and global organisations to help them develop strategies and transform their businesses. As of July 2021, two long-serving professionals have been promoted to the firm's partnership.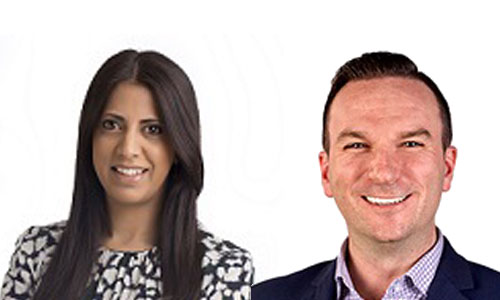 Sameera Simjee joined the advisory firm in 2011 as a Management Consultant. Working across the full lifecycle of change – from the formulation of strategy, through shaping and mobilisation of programmes to the delivery and realisation of benefits – she has since been involved in a variety of industry sectors including FMCG, transportation and communication. Prior to her time with Berkeley, she held a number of advisory roles, including spending two years as a Consultant with Accenture, and five years as a Consulting Manager at Amdocs Consulting.
Speaking on the news, Sameera Simjee commented, "Berkeley is a truly unique organisation, from the way we value our people as individuals to how we work with our clients to foster deep and trusted relationships. Having worked across a spectrum of challenging and rewarding engagements, I'm delighted to be joining the partnership and taking the opportunity to continue to evolve our firm."
Christopher Southwell meanwhile also ascends to the rank of Partner, having joined Berkeley a year after Sameera Simjee, in 2012. Similarly, he spent his early career with Accenture – as a seven-year spell saw him rise to the position of Manager in Talent and Organisational Performance within the firm's management consulting wing. He has since spent nine years with Berkeley, further adding to his project management experience with global IT and business change initiatives.
Reflecting on the news, Christopher Southwell added, "I am proud to be part of a consultancy firm which truly puts people at the heart of everything that we do, both internally by supporting and growing our people through the variety of challenging and interesting work, whilst focusing on being by our clients side at the right time. I love working with a group of diverse, talented and engaging individuals and I am excited about Berkeley's future."
The article can be found here.